Rose is very good teacher
Thank you for always taking the time to go over the lessons in detail, and for making learning so much fun. I'm thrilled I had you as my teacher!
Teacher in the story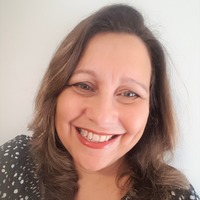 CELTA Qualified. 5000 lessons
👩‍🎓Bachelor's Degree in Business and Foreign Trade/ Masters in Marketing. ✔CELTA & 20+ Cambridge certificates.👍 20 years Business, Management and Training experience.🔹 Business English🔹Cambridge Exams KET/ PET/ FCE/ CAE/ CPE/ IELTS/ TOEFL 🔹Conversation🔹Interview Preparation🔹General English children/ teenagers/ adults.
Read More
3 Comments
Best teacher ^^

Very kind teacher!!! Go Rose!!🎇🎇🎇

Thank you so much for your kind words! I'm lucky to have you as a student, as you're always so dedicated and motivated! I see you improving at every lesson and using the new vocabulary you learn! Thank you for being such a great student and for sharing your experiences with me! 🌺🌺🌺🌺🌺