Time to look up some great Christmas sayings as 2022 is coming to an end and Christmas is on its way. This was a year filled with so much growth and beauty, especially after the two wild years we just had… but how are you doing? Did the year treat you well? If you are feeling a bit tired and lacking creativity for your annual Christmas cards, we are here to inspire you with the best Christmas sayings, wishes, and quotes!
December is one of the most celebratory times of the year, but life should always be celebrated and taken advantage of! If you are a beginner and improving your English skills, then we suggest learning the months' names in English, and days, along with numbers, simple greetings, and basic items such as food to get started! These are essential elements of English and will get you feeling confident to start forming sentences!
Get ready for nights filled with too much food, the laughter of your family members, and a pinch of family drama… Christmas is approaching!
Christmas Sayings for Signs
A sign for your front door, in the kitchen, the playroom, on the tables, and even in the toilet! A simple sign can add a beautiful touch to any space and keep the Christmas cheer going strong. Here is a list of short and sweet sayings to print and put in frames for the house.
Merry Christmas Y'All
Tis the Season to be Jolly
Candy Cane Wishes & Mistletoe Toe Kisses
All Roads Lead Home At Christmas
May your days always be happy!
Happy Holly Days
Gnome For The Holidays
Keep Calm & Merry On
It Is The Season To Sparkle
Christmas Magic Is In The Air
Cozy Christmas Cuddles
Keep Calm And Christmas On
Deck the Halls with Joy!
Be Jolly
Holly Jolly
Sleigh All Day
Here are some church signs:
Oh Come Let Us Adore Him
Jesus Is The Reason For The Season
I Want A Christmas That Whispers Jesus
Glory To The New Born King
Silly Santa – Christmas is about Jesus
If you live in the northern hemisphere, then you might be lucky enough to experience a white Christmas! Here is a list to describe your winter wonderland:
Snow Much Fun
Hello Winter
Winter Wonderland
Cold Hands Warm Heart
Warm Winter Welcome
There's Snow Place Like Home
When Winter Gives You Snow, Make Snowmen
Dashing Through The Snow
Bring on the snow
Christmas Card Sayings
Do you want to make your Christmas cards more memorable and aesthetic? Then use some of these quirky sayings to grab the attention of your loved ones… who knows, your card might even have the honor of being on the fridge or on the mantel!
Not sure how to address a letter? Click on the link and learn in a few simple steps.
Decorate your Christmas with joy!
May your days be filled with magic and cheer!
May all your days be happy and bright!
Warmest thoughts and best wishes for a joyful holiday season.
Merry up and have your best Christmas ever!
Wishing you and yours a wonderful holiday season and all the best in the coming year!
Merry Christmas with all the trimmings!
Hope this season finds you all wrapped up in happiness!
Christmas Wishes
You don't want to be spending all day thinking of what to send people on Christmas day, it should be a day that you take a bit of a break from your phone! But you know that some of your friends, family, and even your local salon lady deserve some extra love on the day. Here are some simple wishes to send to people, it is as easy as copying and pasting them! Along with a little personalization.
A list of heartfelt ones for those closest to you:
"May the Christmas Season bring only happiness and joy to you and your family."
"I hope the magic of Christmas fills every corner of your heart and home with joy — now and always."
"The gift of love. The gift of peace. The gift of happiness. May all these be yours at Christmas."
"Wishing you a season full of light and laughter for you and your family."
"Best wishes for a joyous Christmas filled with love, happiness, and prosperity!"
"Our family wishes you love, joy, and peace … today, tomorrow, and always."
A few funny ones for those who need a good giggle!
"This Christmas, may your family be functional and all your batteries be included."
"Merry Christmas! I put so much thought into your gift that now it's too late to get it."
"Please note: Christmas is canceled. Apparently, you told Santa you have been good this year … he died laughing."
"This holiday season, let's make it a point to cherish what's truly important in our lives: cookies."
"Is it just me, or does Santa look younger every year?"
"Christmas is mostly for children. But we adults can enjoy it too… until the credit card bills arrive."
Your friendly and fellow churchgoers would love to receive some of these from you:
"Merry Christmas! I hope you receive one blessing after another this coming year."
"May the Lord grant you and all your loved ones peace, joy, and goodwill."
"Wishing you a season that's merry and bright with the light of God's love."
"May the wonder of that first Christmas, the joy of God's abundant blessings, and the peace of Jesus' presence be with you always."
"May your heart be lifted in praise this Christmas for the wonderful gift of Jesus and the joy He brings to our lives."
"May the true spirit of Christmas shine in your heart and light your path."
"Wishing you and your loved ones a blessed Christmas."
"Merry Christmas! May God bless you richly throughout the year."
Christmas Quotes
"Gifts of time and love are surely the basic ingredients of a truly merry Christmas." – Peg Bracken
"At Christmas, all roads lead home." – Marjorie Holmes
"Blessed is the season which engages the whole world in a conspiracy of love!" – Hamilton Wright Mabie
"Christmas waves a magic wand over this world, and behold, everything is softer and more beautiful." – Norman Vincent Peale
"One of the most glorious messes in the world is the mess created in the living room on Christmas day. Don't clean it up too quickly." – Andy Rooney
"Love is what's in the room with you at Christmas if you stop opening presents and listen." – Author unknown
"I wish we could put up some of the Christmas spirits in jars and open a jar of it every month." – Harlan Miller
"There has been only one Christmas–the rest are anniversaries." – W.J. Cameron
"Christmas is the season for kindling the fire of hospitality in the hall, the genial flame of charity in the heart." – Washington Irving
"My idea of Christmas, whether old-fashioned or modern, is very simple: loving others. Come to think of it, why do we have to wait for Christmas to do that?" – Bob Hope
"Christmas is a piece of one's home that one carries in one's heart." – Freya Stark
"Christmas isn't a season. It's a feeling." – Edna Ferbers
Christmas Greetings
"Season greetings with Warmest Love"
"Merry Christmas! Wishing you all the best this holiday season!"
"Wishing you a Christmas that's merry and bright!"
"We hope you have a safe and relaxing holiday season."
"I hope your holiday season is full of peace, joy, and happiness."
Wishing you all the happiness your holiday can hold!
"Merry Christmas with lots of love."
"I hope your Christmas is filled with joy this year!"
"Happy Holidays! I hope all of your Christmas wishes come true."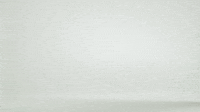 Learn English with Warm Christmas Sayings
These sayings have a variety of old English and modern English slang. It will teach you a whole bunch of new words and beautiful phrases when you want to send someone your warm wishes! Warm wishes is a very popular letter greeting, and the meaning to send someone wishes with lots of love, not temperature hot… This is an example of a word that has multiple meanings. Some words, such as tis', might be complex, so find a tutor from AmazingTalker and learn how to pronounce them correctly… You could even send a voice note once you've got the words right!
FAQs
What should I say to my friend about Christmas?
Something that comes from the heart! Christmas is a time to spread love and show the people close to you how much they mean to you. Have a look at our season's wishes for some inspiration.
What is a nice Christmas message?
A short and sweet message is a good go-to. The messages on Christmas can sometimes be overwhelming, so you don't want to send a message that is too long! Send your wishes, maybe share a happy memory and even add a little photo of you in your celebration attire!
What are some short Christmas sayings?
-Keep Calm & Merry On
-It Is The Season To Sparkle
-Christmas Magic Is In The Air
-Deck the Halls with Joy!
-Be jolly
-Let it snow
-Holly jolly